Boys and girls aged 10 1/2 to 14 years
Fridays 19.30 to 21.00
Scouts - Boys & Girls aged between 10 1/2 and 14 years - Fridays 7.30 to 9.00 pm
Cubs, Scouts and Explorers attended the Remembrance Day Ceremony at Shaws Corner

​

Scouts and Explorers went to Redhill Common Friday 25th May and spent part of the evening cooking and comparing healthy foods with unhealthy food

---

Invasion of Roverdene
Sunday, 7th October saw Beaver, Cubs, Scouts, Explorers, parents and leaders invade Roverdene Scout Camp Site for a day of fun.
The day started with a treasure hunt, then collecting wood to build fire and cook lunch.
The afternoon was busy with Rounders, canon races and a wide game - capture the flag finishing with a traditional camp fire with some new variations.
​An enjoyable day - relaxed and beautiful weather.
Powered by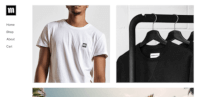 Create your own unique website with customizable templates.