Explorer scouts
boys and girls aged between 14 and 18 years
fridays between 19.30 and 21.00


Explorer Scouts - Boys & Girls aged between 14 and 18 years - Fridays 7.30 to 9.00 pm
A Friday at the end of February Scouts and Explorer Scouts went climbing and caving at Craggy Island in Banstead.

The evening was voted a great success

AMAZING
Chris Davis, Deputy District Commissioner, visited us on Friday, 9th February to present Neil with his 5 Year Service Award.
What's amazing is that it doesn't feel like 5 years since Neil joined us as Explorer Scout Leader, but rumour has it that he was an Explorer Scout Leader in a previous life.
We are delighted that he has joined us and look forward to his expertise increasing our Explorer Scout numbers.
If you are between 14 and 18 years old come along and have fun and make new friends - we meet Fridays between 7.30 and 9.00 pm.


---

---

6th Reigate joined scouts from Caterham, Whyteleafe, Woldingham and Warlingham for 5 days in the New Forest over the Easter weekend. The weather prior to our arrival had been very wet and we arrived to find much of the forest, including our campsite, either under water or very boggy! Luckily the campsite warden gave us use of a lodge which we stayed in for the first night allowing the ground to dry a little before we pitched our tents on the

Saturday

. The weather continued to be both cold and fairly wet but despite this the scouts had a great time and coped admirably with the wet and muddy conditions.

Three of our Scouts were invested on the camp (James, Joanne and Jess). The location we chose for this was next to 2 giant redwood trees, by far the largest trees in the new forest, with a girth of approximately 10metres and height of about 55metres.

As well as being fun, the camp gave the Scouts a great grounding in the skills of navigation and lightweight camping which will form the foundations for future expeditions as they progress through Scouts and Explorers.

Pictures show some of us out hiking, some of them cooking (in a mess tent due to the weather) and some of general having fun. There are also some from a brief visit to the New Forest Reptile and Conservation Centre where we saw adders, tried and failed to see other native reptiles (it was a bit too cold for them) and learnt about other native species such as the deer and of course the horses.
Powered by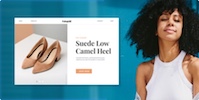 Create your own unique website with customizable templates.