bEAVER sCOUTS -



BOYS AND GIRLS AGED 6 TO 8 YEARS - ​mondays 5.30 to 6.30 pm






Beavers Scouts - Boys & Girls aged between 6 and 8 years - Mondays 5.30 to 6.30 pm
---
Invasion of Roverdene
Sunday, 7th October saw Beaver, Cubs, Scouts, Explorers, parents and leaders invade Roverdene Scout Camp Site for a day of fun.
The day started with a treasure hunt, then collecting wood to build fire and cook lunch.
The afternoon was busy with Rounders, canon races and a wide game - capture the flag finishing with a traditional camp fire with some new variations.
​An enjoyable day - relaxed and beautiful weather.

---

.Water Aid - 21st May
Jez from SES Water Company talked to the Beavers about the work of Water Aid.
He explained the work carried out in Bangladesh on improving sanitary conditions, thus improving the health of the population.
He explained that water was on restricted supply, the supply only being available for a short while every day and the women queued from 4.30 am til 8.00 am when the pumped was switched on. They didn't have enough water to wash their hands – only for drinking and cooking. The toilets were canvas shelters over a river – when the river flooded during heavy rain the water level would rise and flood the houses which are built on stilts.
Fields at Natbubia were used to grow rice but this was no longer possible because of rising sea levels causing the flooded fields to be too salty.
At Aziz Bosti water pumps have been installed and residents can collect water at any time thus improving hygiene and improving health.
The Beavers played games transporting water between buckets, balancing on one leg with their eyes shut and racing to walls representing different aspects of water use.

---

BEAVERS SCOUT PROGRAMME


| | | |
| --- | --- | --- |
| 14th October 2018. | Church Parade | HQ 10.15 - 11.30 |

On 5th November Squirrel, with the help of Baby Squirrel, taught us all about the Hindu festival of Diwali. We made our own colourful pictures & tried some Indian food. Squirrel wore a traditional pink sari.

On Monday 29th October the Beavers played some traditional Halloween games. Only William, Harry & Archie were successful at the apple bobbing. We also dressed our "Guys" (Joseph & Harry) ready for Bonfire Night.

​

---

On Friday 2nd November some of the Beavers joined the Cubs for a night hike on Reigate Hill where we saw fireworks and had sparklers.

​

---

On 18th June the Beavers visited the NPAS Police helicopter at Redhill Aerodrome. Everyone got a chance to sit in the very expensive helicopter and see how the £6million camera equipment works. We all had a great time and special thanks to Police Officers Simon, Rory & Gavin for making us so welcome.

​
Powered by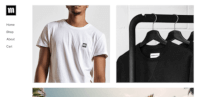 Create your own unique website with customizable templates.